Ino's Tacos
7100 Roosevelt Rd, Oak Park, IL 60304
Order now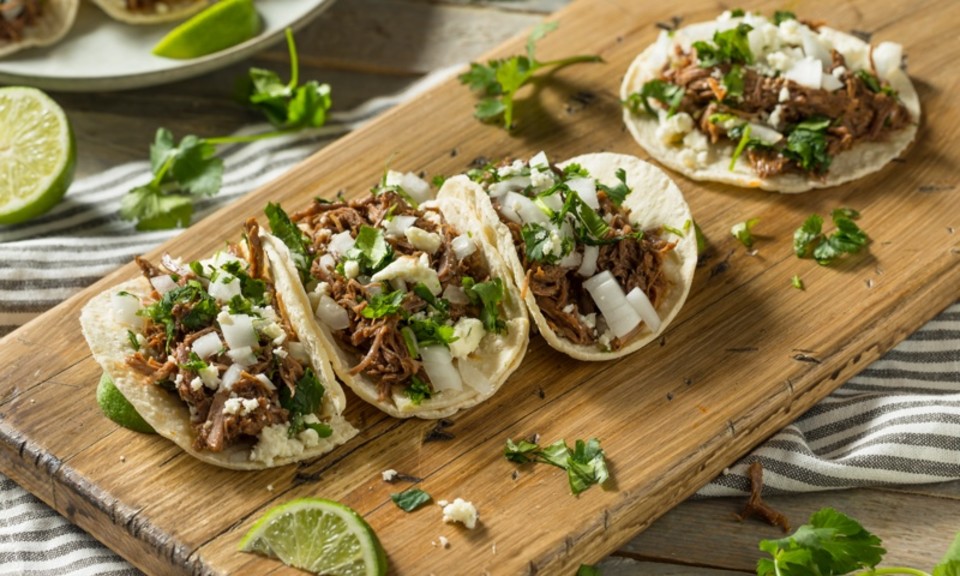 Santos
My mother and I would come here all the time when I was younger. This place would be packed everyday and the food was on the level of Grandma's secret recipe delicious. Then all of a sudden it went downhill. The food started to taste like it was days old, it was greasyand dry at the same time and had no flavor. They lost a lots of business during that time. Now it appears they have a new cook. The food is back to being delicious.
Becky
They always get my order right and its pretty much right on time, not accounting for crappy weather. Best of all I dont have to leave my house because some days the 7 mile drive to ATL is too much for my tired self. Ive also used the horchata in an ice creaming making kit (i think i found the kit at the Jewel) and that was good too.
thomas
By far THE BEST Mexican food in the area. Helpings were large, the taco salad was fresh , chicken was spot on roasted perfect. The salsa was obviously made fresh, The tacos are the best I've had so far I the area with fresh white corn tortillas. I finally found the best tacos in the area!
Samantha
Ordered from here twice. Great food both times. Delivery came earlier than estimated and the one time they were out of something they called right away to let me know and ask what I would like to do. My new go to for Mexican delivery.
Qeren hap-puwk
The food was good. I had a few issues with my order, but when I called and talked to them, they made everything right. They were very polite. Thanks for the good customer service.
About us
Dinner, Lunch Specials, Mexican
Today

Delivery: 10:30 AM - 9:00 PM

Takeout: 9:00 AM - 1:45 AM

Delivery

Monday:

10:30 AM - 8:00 PM

Tuesday:

10:30 AM - 8:00 PM

Wednesday:

10:30 AM - 8:00 PM

Thursday:

10:30 AM - 8:00 PM

Friday:

10:30 AM - 9:00 PM

Saturday:

10:30 AM - 9:00 PM

Sunday:

10:30 AM - 8:00 PM

Takeout

Tuesday:

9:00 AM - 1:45 AM

Wednesday:

9:00 AM - 1:45 AM

Thursday:

9:00 AM - 1:45 AM

Saturday:

9:00 AM - 1:45 AM
Thanks for visiting our Facebook Page! We Appreciate Your ongoing business and look forward to providing you with a great experience in our restaurants. Please let us know how we may improve our brand. Thank you again for choosing Ino's.